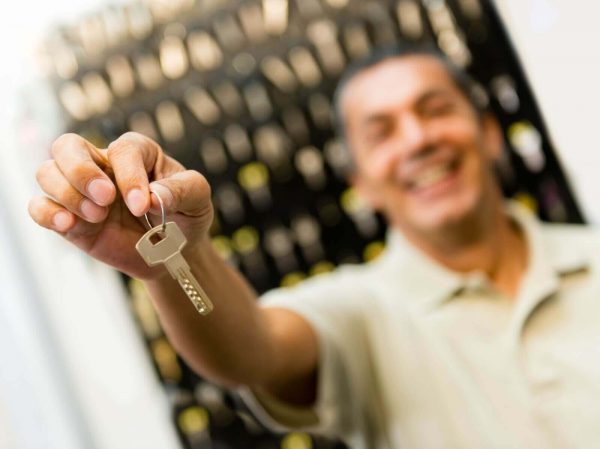 When you are locked out, Call us!
One & Only Locksmiths are an Australian family-owned business with over 15 years experience in residential, commercial and emergency locksmith and security services.  We started One & Only because we wanted to keep both Sydney businesses and residents safe and secure, by providing the highest level of service for their locksmith and security needs.
We love what we do, and we believe we show this to our customers in the exceptional service we provide, every time. Whether you've lost your keys or are locked out of your home or office. Or if you need to change your locks or deadbolts. Or repair anything security related. We will help you as soon as possible. Every matter is dealt with as an emergency.
The Inspiration
We understand how important family is, and how integral it is to protect them. If you find yourself accidentally locked out of your home, this can be a frustrating process. Even worse, if you're keys are lost or stolen, you run the further risk of an intruder using these keys to break into your home and steal your precious belongings. Or worse.
When you consider that from 2016 to 2017 an estimated 2.5% of Australian households experienced at least one break-in.  74% of these households had property stolen and 49% of the households had property damaged. 47% of the households that experienced an attempted break-in reported damage to or tampering with doors or windows. These are real concerns.
That's what inspired us to be the One & Only Locksmith company who provides you with the quickest solution possible. Trusting us with your security and locksmith needs means we will get you, your family or your commercial premises anywhere in Sydney, safe and secure again, as soon as possible. We want you to call us knowing we will get the job done for you, by trustworthy and reliable technicians, using only the most advanced tools and software.
OUR VISION
Focus – Focus on our customers' requirements. Every time.
Reliability – We are your trustworthy locksmith and security company.
Efficiency – Faster response and relevant Locksmiths expertise collaborated with advanced tools and equipment
One & Only Locksmiths is a company on a mission to lead the Australian locksmith and security market and get the job done through faster, reliable and efficient services.
WE UNDERSTAND IT IS NOT ALWAYS ABOUT US
It is more about your needs and safety, rather than about us. We adhere to provide you exceptional customer service at every interaction that we have with you and attend to you as soon as possible to get you safe and secure, sooner.
customers are strata property proprietors, business owners, commercial complex owners. We have anyone from students to homeowners seeking our Locksmith services.
FACTS ABOUT US
We may have opened this business more than 15 years ago, but as Locksmiths, we have more than 20 years of experience in this field.
We are offer a high-end service and unmatched quality at an affordable rate. We have selected a team of dedicated, trustworthy and hardworking Locksmiths. Our experts handle every job, no matter how big or small, we do them all!
Our Locksmiths are prepared to help you as soon as you make a phone call to us!
* Our mobile workstations are fitted with high-tech tools and equipment to get most jobs done onsite and immediately.
* Rain, storm, sun or fog- we will be there whenever you need us.
* Become our regular customers and receive discounts from us.
* Our loyal customers provide us regular Locksmith and Security jobs based on trust, quality and workmanship.
NEED HELP? Get in touch with our friendly team today! Find out more here.